China's industrial robot industry long way to go
Rigid demand for industrial upgrading, prompting the rapid development of intelligent equipment, industrial robots in the global manufacturing industry's advantages and the role is also growing. In the meantime, industrial robots are at the core of both our country's industrial upgrading and global industry 4.0. For our country, has already become the world's largest industrial robot market, all kinds of smart equipment companies have sprung up, and really have the right to speak in the field of industrial robots, but below these giants, only for everyone to learn about reference, and for China's industrial robotics business, our road is still long, we must continue to explore progress.
1, SIASUN
Although China's industrial robotics industry is still in its infancy, China's industrial robotics company, SIASUN, is also seen in China, the world's largest industrial robot market, although he is weaker than other international giants.

With a focus on robotics and automation technology, Shinsei is a high-tech enterprise devoted to digital high-end equipment manufacturing. It specializes in industrial robotics, intelligent logistics, complete automation equipment, clean equipment, laser technology equipment, rail transportation, energy saving equipment, energy equipment, Equipment and intelligent service robots and other fields showed a group of industrial development. Has now become China's largest robot industrial base.
As the only brand that crowds into the Top 10 industrial robots in the world, this is the pride of China. At the same time, we should also see our deficiencies with the international giants. The robotic industry of our own nation still has a long way to go.
2,FANUC
fanuc company is the world's CNC system research, design, manufacture and sales of powerful enterprises, is the world's largest professional production of CNC devices and robots, intelligent equipment, the well-known manufacturers. The company's technology leadership, the strength of the world's industrial automation has made an important contribution to the cause. Since its launch in the year of the FANUC first robot in 1974, FANUC has been the only robotic company in the world to be a leader and innovator in robot technology. FANUC robot series up to 240 kinds of products, load from 0.5 kg to 1.35 tons, widely used in assembly, handling, welding, casting, painting, palletizing and other production processes. Fanuc CNC system, accounting for 70% of the global market share, is deserved reputation in the world, sit tight in the top four families of industrial robots.
3, KUKA
KUKA, one of the world's leading manufacturers of industrial robots, is located in Augsburg, Bavaria, Germany. KUKA's customers are predominantly in the automotive industry and are growing in other areas as well. KUKA Roboter is one of the three market leaders in industrial robotics in the global automotive industry and one of the top in Europe. As a pioneer in robotics in the field of robotics, one of the world's leading providers of industrial robotics, KUKA robots have been acclaimed as "innovative generators." KUKA attracted a great deal of Chinese attention after being acquired by the United States, Familiar with, believe that the heritage of KUKA advanced technology with huge Chinese market, the future development will be faster.
4, Yaskawa Electric (Yaskawa)
As another representative of the Japanese robot industry, Yaskawa Electric has a long history. Yaskawa Electric Co., Ltd. was founded in 1915, and the company is a professional electrical manufacturer with a history of nearly one hundred years. The company AC servo and inverter market share in the world. Yaskawa Electric currently includes drive control, motion control, system control and robot four divisions. Yaskawa Electric became one of the "Big Four" families of robots in the world and became a veritable representative of Japan's advanced manufacturing industry.
5, Nachi Fujikoshi
NACHI Fujio Co., Ltd. was established in 1928. Its main plant is located in Japan. The robot part is one of the key parts of the company. At first, it was a specialized supplier of robots for Toyota's automobile production line in Japan. It specialized in large-scale handling robots, spot welding and arc welding robots Plastic robots, clean room with LCD glass transmission robot and semiconductor wafer transfer robot, high temperature and other harsh environment for the use of special robots, and precision machinery supporting robots and robotic arm. Nachi Fujitsu eyes the world, from the European and American markets to expand to the Chinese market, the next step will be to develop the market in Southeast Asia.
6, Staubli
Headquartered in Pfäffikon, Switzerland, Stäubli Group was founded in 1892 and is a world-renowned company that maintains its position as a leader in three major areas of textile machinery, industrial quick connectors and industrial robots. The company employs more than 3,000 people with an annual turnover of more than 1 billion Swiss francs. To date, Stäubli has developed a complete range of robots including SCARA four-axis robots, six-axis robots, special robots, controllers and software for applications such as injection molding, painting, clean room and machine tools. Stäubli stands out from all the key areas of robotics with the completeness and reliability of its products.
7, Epson (DENSO EPSON)
Epson's 1982 Seiko watch assembly line, in the field of robotics, Epson has 30 years of research and development and application of technology and use are the world's leading level, many of the world's top companies rely on Epson industrial robots to reduce production Cost, improve product quality, increase output, and increase revenue. Epson robots are widely used in all aspects of the manufacturing industry, in the 3C electronics (computer, communications, consumer electronics), medical, food, solar energy, industrial manufacturing and other industries, can see Epson figure. Such as assembly, machining, testing, packaging, arrays, distribution, locking screws, welding, labeling, lamination and other technology.
8, Coma (COMAU)
Coma (COMAU) was founded in 1976 and headquartered in Turin, Italy. As early as 1978, Comar took the lead in developing and manufacturing the first robot named POLARHYDRAULIC robot. In the decades that followed, Coma became a leader in robotic automation integration solutions with its innovative technology.
9, Kawasaki robot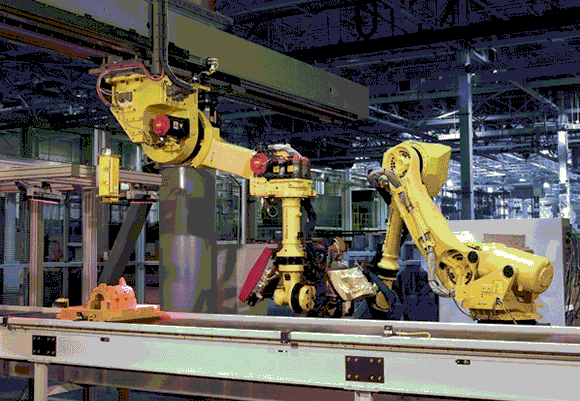 Kawasaki Robotics (Tianjin) Co., Ltd. is a 100% investment by Kawasaki Heavy Industries Co., Ltd. and was formally incorporated in Tianjin Economic and Technological Development Zone in China in August 2006. It is mainly responsible for the sales and after-sales service of industrial robots in Kawasaki Heavy Industries (Robot maintenance, maintenance, repair, etc.), technical support and other related work.
Kawasaki Robot offers a wide range of robot products in the logistics production line and has a very impressive sales volume in various fields such as beverage, foodstuff, fertilizer, solar energy, and tile-making. Kawasaki palletizing and handling robots such as a wide range of different conditions for the customer workshop and different needs to provide the most suitable robot, the most professional after-sales service and the most advanced technical support. The company also has a wealth of parts in the library to provide customers with the necessary parts in a timely manner, and the company has showcase painting robots, welding robots, and test booths to provide customers with a variety of related services.
10, ABB robot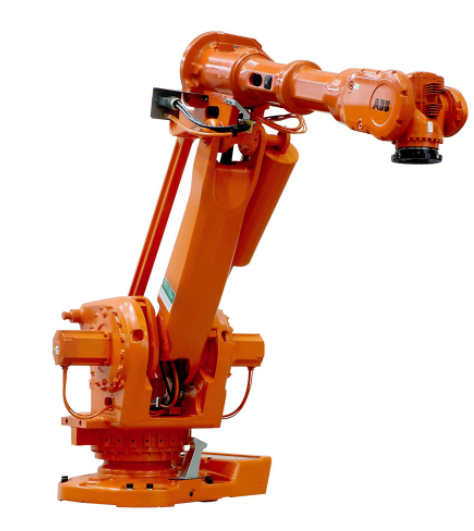 ABB robots products and solutions are used in a wide range of applications including welding, assembly, handling, painting, finishing, packaging and palletizing in a wide range of industries including automotive, food and beverage, computer and consumer electronics to help our customers dramatically increase their productivity. For example, the 70 ABB's smallest robots, IRB120, installed in the production line at Pennefather's Shenzhen facility this year, not only free workers from burdensome mechanization, but also double the production efficiency and halve the cost. In addition, the flexible nature of these robots also helped Pennefather reduce the difficulty of engineering, reducing development time for automated equipment by 15%.