Detailed Product Description
| | | | |
| --- | --- | --- | --- |
| Interface: | USB3.0 Angulated Micro B With Screw Locking | Cable Type: | Data Cable Or Power Cable |
| Cable Options: | Normal / Drag Chain Type | Color: | Black / Violet |
| Length: | Custom USB Cable Length | Guarantee: | 1~2 Years |
High flex USB 3.0 Angled Cable Micro B with Screw Locking USB3 Vision Standard
Product Description:
Angled USB 3.0 Cables
We offer USB 3.0 angled cables for setting up a system with limited space and the hard to reach narrow space,it will fit well using an angled cable that can be fit in the small and tight space without vigorously bending the cable and sometimes affect the performance.
Our factory have a large series of moldings to assembly all kinds of USB 3.0 angled cables like left angle, right angle, up angle, and down angle. The cable is available in 1.0 /2.0 / 3.0 / 4.0 / 5.0 meter lengths. For more requirement in length and configuration, please contact us for more information.
The USB 3.0 cable provides both data transmission and power supply, with an A plug on the host side and a screw-down micro B plug right angle orientation on the camera side.

Cable body with standard cable and drag chain cable for options.
Micro usb locking connector can be in straight and more USB 3.0 angled connectors:
Micro B Angle Connectors with locking screws / Type A angled connectors molding type / Type B angled connectors molding type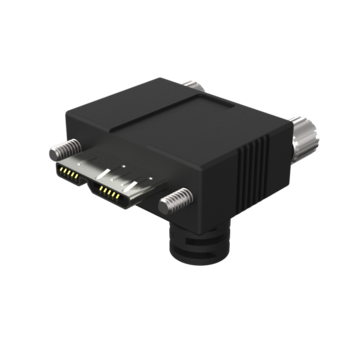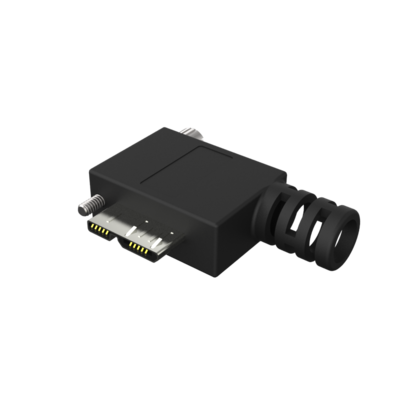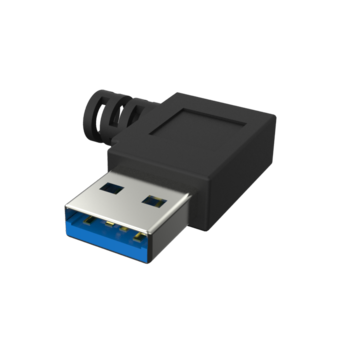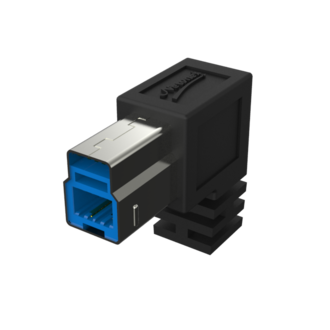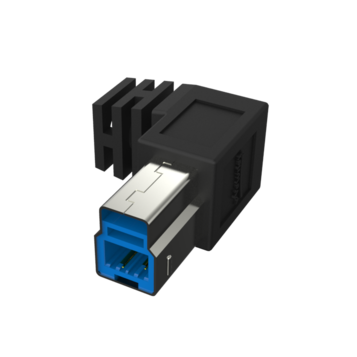 Features:
The USB 3.0 transport rate is ten times that of USB 2.0 and can be downward compaticable with USB 2.0

Full aluminum foil shield,stable and effecient

The high conductivity oxygen free copper conductor has higher conductivity stronger signal and longer duration, max length 5meters

Chip can realize long distance transmission

High flex cable availabe for drag chain application

Specifications:

1, We make customized USB2.0 cable,USB3.0 cable and angulated connector for options.
Options:

Normale cable in black color
High flex cable in purple color:the use of bending resistance cable is specially for moving system,drag chain system automation equipment, AOI, motion detection, motion control and high-end communication equipment etc...
3, The specific screw hole distance please contact us miss wang. Commonly used screws the M2 type.
4, Both ends of high-quality plug, the contact finger is gold plated material, to ensure good contact and 100% copper conductor ensure the signal communication.
5,This sample cable is with one end connector USB3.0 a male, one end of the micro B USB3.0 angulated connector. USB3.0 Micro B the head with two sides the injection molding screw hole, the specific hole distance please inqure us. Commonly used screws for the M2 type. USB3.0 Micro B side angluated directions, with a lock screw fixation, the angulated USB connector can solve the equipment space limitation and other issues.
6, The length of the cable can be formulated in accordance with the specific needs of users, the general length of 0.5~3 meters below can be provided, for a longer length, please consult us more can be provided. The longest can do 10 meters(max length 10meters with signal magnifier.)
7, About lifetime, we promise 5 million times, test methods, and bending radius, bending frequency per day, the complexity of the motion directions are related, so the bending life is not an absolute value, the bending radius and movement frequency please communicate with us to understand.

8,This product is mainly exported to Germany USA and Italy, mainly used for below application.
Sample Cable Drawing(USB3.0 A male to USB3.0 Angulated Micro B with Screw Locking):

Application:

Automatic Equipment
AOI
Drag Chain System
Robotic
Industrial Camera
Machine Vision
Chain Flex USB Cable Reliable for MoviongTest and Measurement Equipment
Product features:
1,Very suitable for chain system,aoi,robots the enviroment which standard USB cable damage
2,The cable sheath and the high - stranded conductor
3,There is conneter options
4,Full shielded wire and cable,signal very good,Aluminum foil and woven double shielding can be the maximum to prevent electromagnetic interference / RF interference
5,There are 0.5, 0.75, 1, 2, 3, 0.3, 4 and 5 m length can be selected;With PCB type signal magnifer,max length is 10meters
6,the color is purple,and we have normal cable in black for options