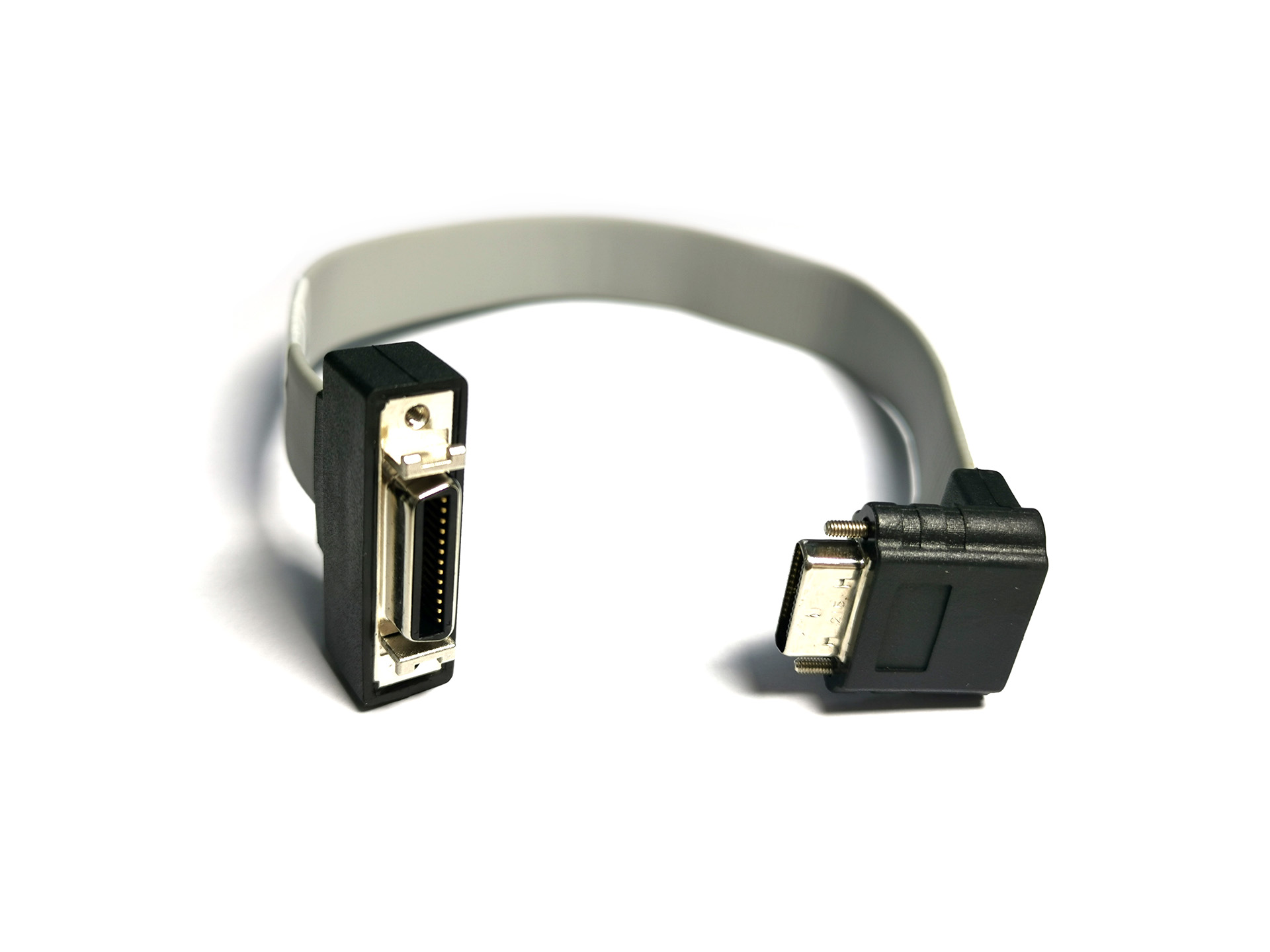 Internal Camera Link cable MDR female to SDR male
Model number: DHT-S-0068
Cable Type: high flexible
Application: internal connection

Send Inquiry
Chat Now
Product Details
The internal camera link cable is compact, highly flexible, light, and space-saving. It can as short as 10 cm(3.94 inches). So, it's suitable for the internal link in the vision systems. We use the 3M™ 90201 series Pleated Foil Shielded Cable, please refer to 
https://www.3m.com/3M/en_US/p/d/b00039658/
for more details.
Internal Camera Link cable customization
We could customize the following:
The connector type, SDR, MDR, male, female for option.
Angle orientation, such as straight, RA up, RA down.
Cable length, from 10 cm to 100cm.
Logo, package, and label.
Compatibility Cameras List
Baume HXC series, SXC series. eg: HXC13, SXC20.
CIS VCC series cameras. eg: CIS VCC-12CL1M Camera.
JAI PMCL series, CL series, such as AP-3200T-PMCL.
Sony XCL series cameras, such as XCL-U1000.
ILLUNIS CMV series cameras, such as CMV50C-CL.
Allied Vision Goldeye CL series, such as CL-008 Cool TEC1.
FLIR TAU2 Camera Link Board.
FLIR Boson Camera Link Accessory Kit (421-0063-00).
Imperx NEW Tiger Series, such as T2040.
Imperx Bobcat Camera Link series, such as B1040.
Opto-e COE HR AS series, such as COE50MCLIR-K.
Dalsa AViiVA series, ELiiXA+ series, Genie Nano-CL series, Linea Mono series, Piranha4 series, Piranha HS series.
JAI Apex series, Go series, Spark series, Sweep+ series, Wave series, such as SW-4000TL-PMCL. The model number ends with PMCL or CL.
Basler ace classic series area scan cameras such as acA2040-180kc.
Basler beat series area scan cameras such as beA4000-62kc.
Basler racer series line scan cameras such as raL4096-80km.
Related Products
Inquiry