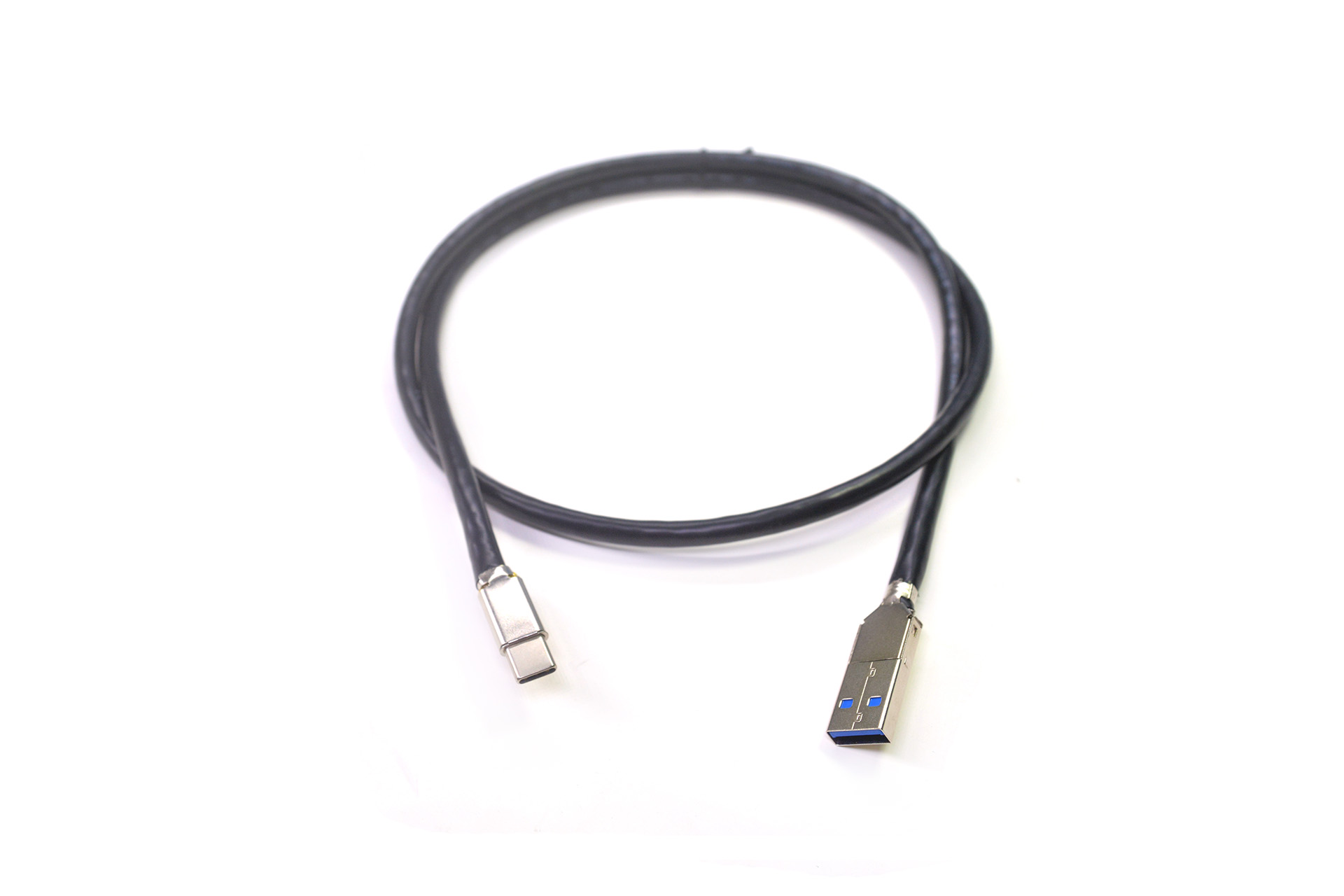 USB3 Type-A to Type-C Non-over-mold cable
Model number: USB3-AC-NO
Application: drag chain, PC/Hub/Frame grabber connection

Send Inquiry
Chat Now
Product Details
The USB3 Type-A to Type-C Non-over-mold cable is slim and ideal for narrow spaces. We could use it to connect two PC, hubs, or frame grabbers. Both the USB3 Type-A and Type-C do not over-molded. It shows that we accept any customization according to the customer's requirements. We could also make the solution for the customer's application scenario.
USB3 Type-A to Type-C cable features
Transmit speed up to 5Gbps.
As long as 30 meters.
100% EMC and EMI.
Hot-swap supported.
Bending over 10 million cycles, suitable for drag chains, and robots.
Stable and durable.
Meet USB3 vision standards.
Do not require an extern power supply.
The cable connectors are very slim,  We do not make the outer over-mold for the cable connectors even. As you see, both Type-A and Type-C connector has a metal shell on it. Meanwhile, the shield layer of the cable is soldered on the metal shell.
As we know, the USB3 copper cable can be as long as 5 meters. If you'd use a USB3 cable longer than 5 meters, you'd better use a USB3 AOC(active optical cable) instead.
Our AOC machine vision cable is not only applicated to the industrial area but also to consumer electronics. Such as printing, digital signage, conference systems, game console, VR/AR, etc.
For USB3 vision standards, please visit 
Wikipedia
.
Related Products
Inquiry