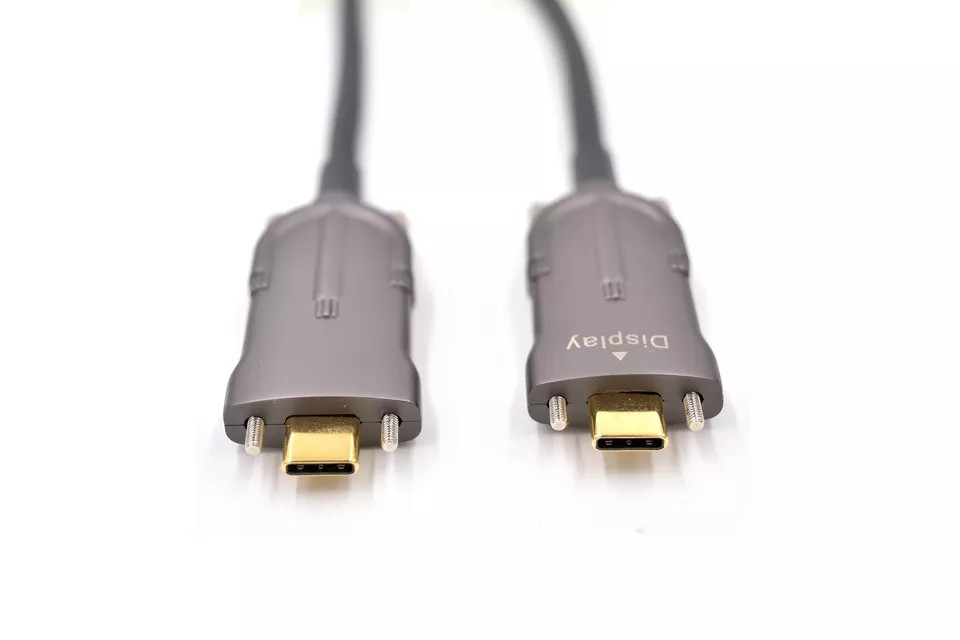 USB3.1 Type-C active optical cable
Model number: USB3-AOC-CC
Application: drag chain, industrial camera

Send Inquiry
Chat Now
Product Details
This USB3.1 Type-C active optical cable is high flex for industrial machine vision cameras. It has locking screws on both sides to mount the camera and frame grabber stably. This industry-leading USB 3.1 active optical cable can be as long as 30 meters, meanwhile, the transmission rate can be up to 10Gbps without signal loss.
USB3.1 Type-C active optical cable features
Transmit speed up to 10Gbps.
As long as 30 meters.
100% EMC and EMI.
Hot-swap supported.
Support DP ALT mode(DisplayPort over Alt mode).
Bending over 10 million cycles, suitable for drag chains, and robots.
Stable and durable.
Meet USB3 vision standards.
Do not require an extern power supply.
Compatibility Cameras List
The cable material is made of optical fiber, so it is tiny, lightweight, and space-saving. Meanwhile, it has superior bending performance. Withstand side pressure performance, facilitate wiring construction and save cost. The transmitting end and the receiving end are shielded by a zinc alloy shell to provide maximum strength and durability.
This USB3.1 Gen2 Type-C for machine vision AOC is also ideal for VR/AR and many other audio/video applications.
USB3.1 active optical cable is more expensive, it's also more durable. In that case, considering the price and the durability, it's still more cost-effective.
For USB3 vision standards, please visit 
Wikipedia
.
Related Products
Inquiry