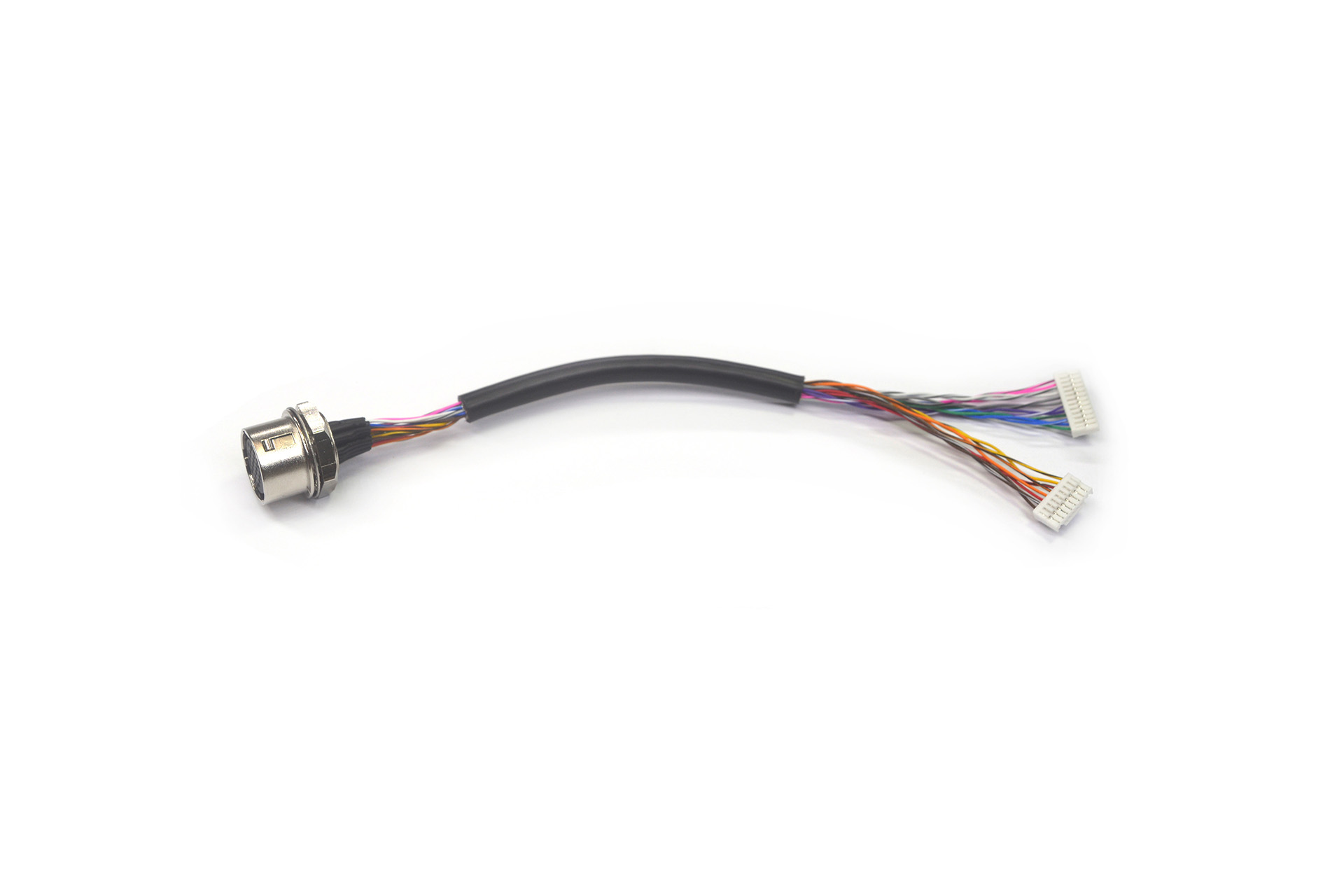 Customized 20-pin housing cable
Model Name: 20P-HOUSING
Application: power supply and IO trigger

Send Inquiry
Chat Now
Product Details
The customized 20-pin housing cable has two housing 12-pin connectors and one 20-pin female circular connector. Please note that the housing connector is 12-pin but with 10 wires on. We could customize the housing cable all according to your requirements. Please follow the steps below for customization:
1. Orignal sample or drawing
Please provide us with the product as detailed documents as you could.
Real samples. You could ship them to us.
Photos of the sample.
Drawing.
Specification.
3D model file.
Any other requirements.
Once we confirmed the requirements, we will issue a drawing/specification together with the quotation.
2. Confirm the drawing and quotation.
Please review the drawing and specification. Also, we will quote for the customized cable according to the following factor:
Cable type. For example, static cable, highly flexible cable, or even a customized cable.
Cable length.
Connector details, that is to say, different connectors cost different, even the same type.
MOQ. The more you purchase, the cheaper it is.
Manufacturing difficulty.
We will change the drawing according to your review suggestion. Meanwhile, we appreciate your suggestion,  this can reduce the cost on sampling and mass production.
3. Confirm the customized 20-pin housing samples.
After confirming the drawing and quotation, further, we will produce and ship some samples to you. You can test and inspect it with your equipment.
4. Bulk ordering the customized housing cable.
All the customized 20-pin housing cables will do short, open, and mis-wire tests. Besides, we will do transmit quality test sampling. After that, we will pack and ship the cable according to your instruction.
Related Products
Inquiry