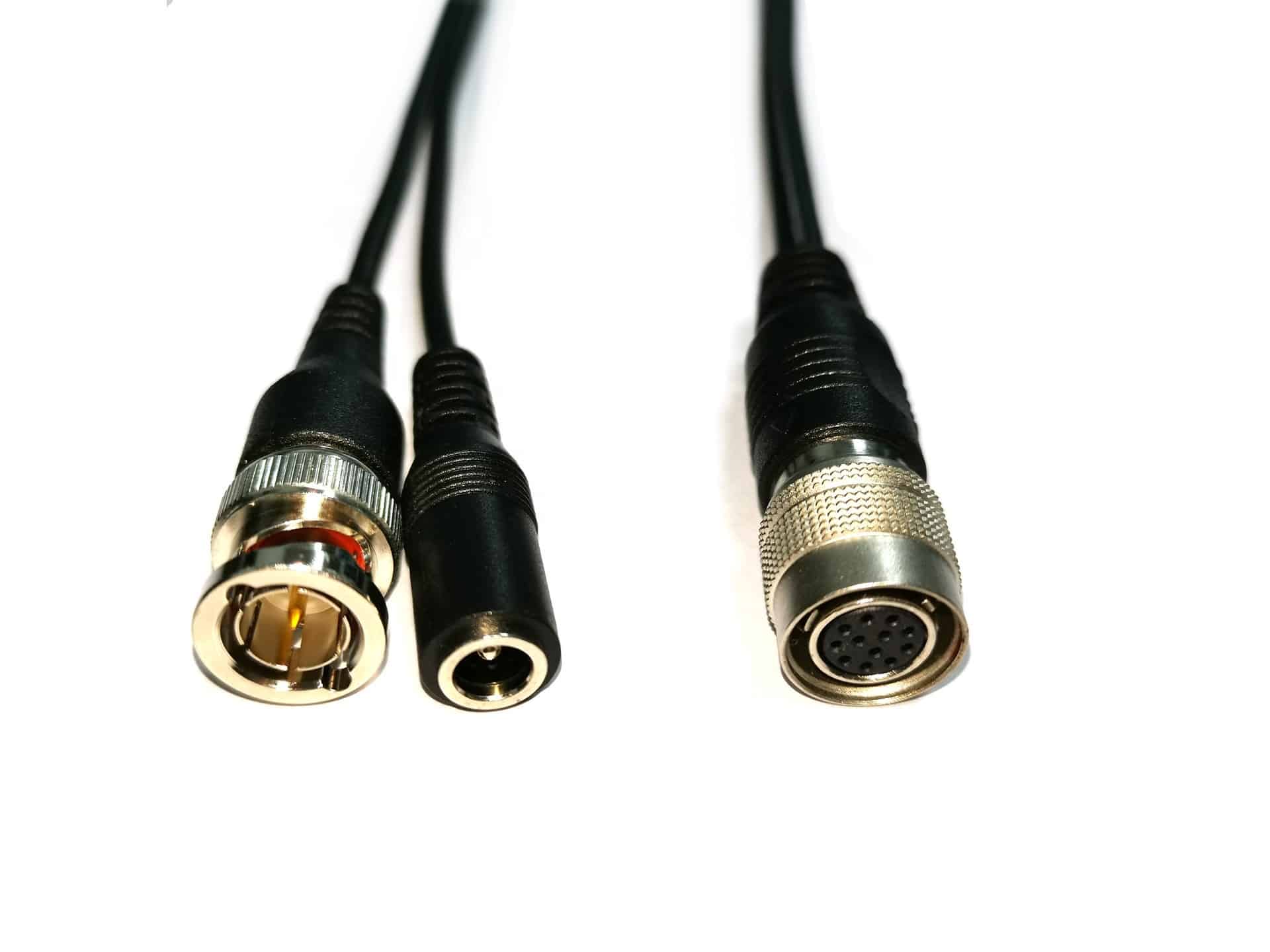 HR10A-10P-12S to BNC DC jack cable for Sony DXC-950 camera
Model number: DHT-C-0371
Application: power supply, trigger IO

Send Inquiry
Chat Now
Product Details
HR10A-10P-12S to BNC DC jack cable is for Sony DXC-950 industrial camera. The Hirose 12-pin HR10A-10P-12S female Y split cable can power and transmit video signals to your industrial camera at the same time, the other end is BNC female connector + DC 5.5mm x 2.1mm female connector. It's compatible with Sony DXC-950 industrial camera.
HR10A-10P-12S to BNC DC jack cable features:
Y split power wire. DC jacket for power supply.
BNC female connector for video transmission.
Insulation resistance 20M ohm Min, DC 300V 0.01sec.
Contact resistance: 3 ohms Max.
100% open, short, mis-wire test.
Customization
We could customize the HR10A-12P-12S 2-Pin power cable all as you like.
Cable length, such as 1 meter, 0.2 meters, from 0.1 meters to 5 meters.
Connector type. Such as HR10A-12P-12S, HR10A-12P-12P, HR25-7TP-8S, HR25-7TP-8P, HR10A-7P-6S, HR10A-7P-6P. We can also use any other connector, such as the M12 waterproof connector, Lemo connector, etc.
The connector angle orientation. For example, the HIROSE HR10A-12P-12S 12-pin female connector can have any right angle for options.
Cable type. Static or drag chain.
Cable color. We use black color typically, we can have any other color for option.
Pin wires assignment.
Label and packing.
For more information about the Sony DXC-950 industrial camera, please refer to
https://pro.sony/s3/cms-static-content/operation-manual/3810211131.pdf
Related Products
Inquiry