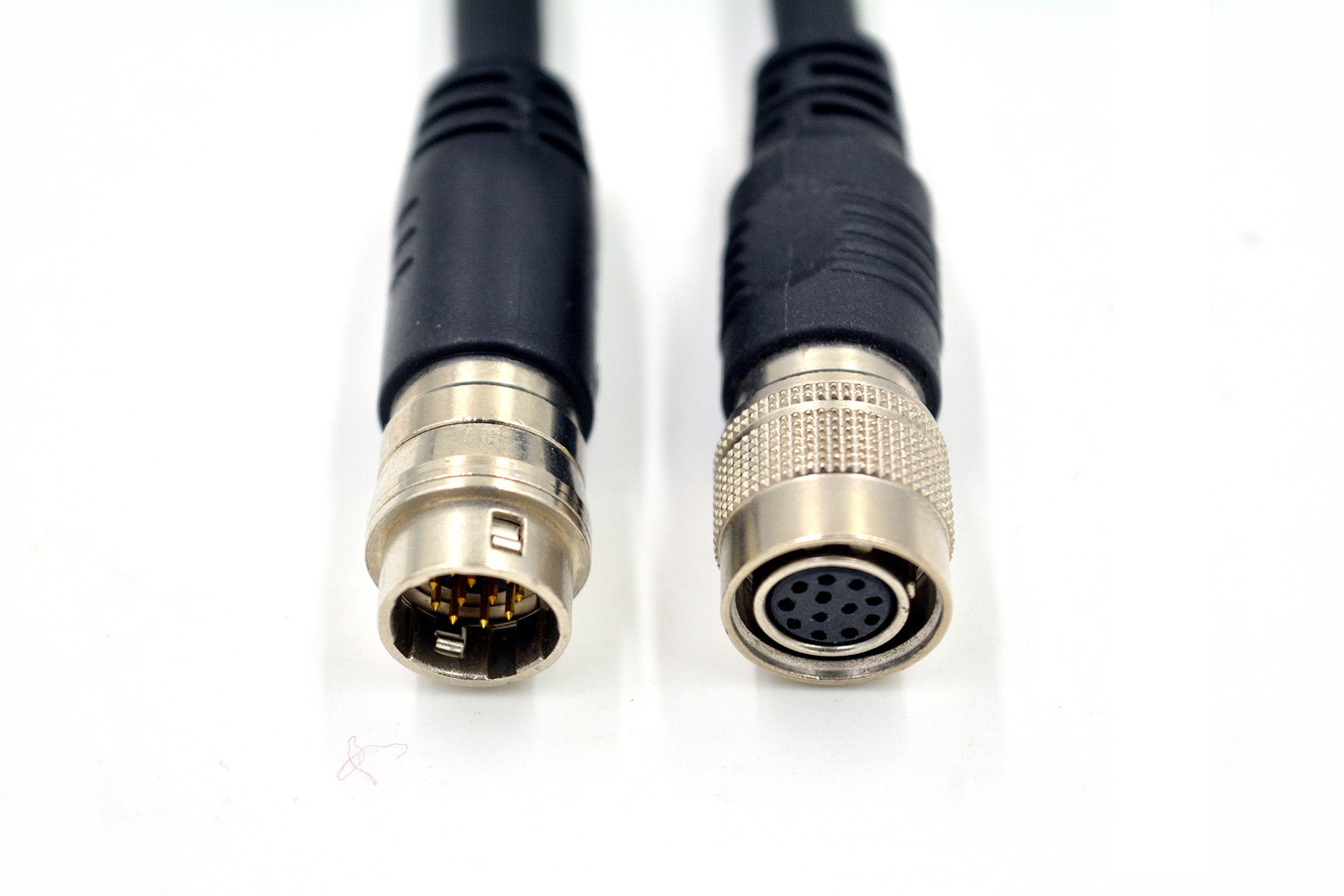 Hirose 12-pin extension cable
Model number: DHT-C-0658
Application: extend the hirose 12-pin connection length.

Send Inquiry
Chat Now
Product Details
This Hirose 12-pin extension cable has an HR10A-10J-12P male connector and an HR10A-10P-12S female connector. The two connectors can connect with each other. In total, it can extend the connection length for the Hirose 12-pin cable.
The Hirose 12-pin extension cable can connect all 12Pin CCD Camera and Lens and to all 12Pin Female Side Cable any wiring.
The HR10A-10P-12S and HR10A-10J-12S are universal connectors. We use them for data and power and control signals for most industrial cameras, such as Jai Camera, Hitachi camera, and sony CCXC Series camera.
Compatibility Cameras List
Sony Power Cable for DXC-950, DXC-990, and DXC-990P CCD Cameras.
Features
Abrasion-resistant, flame-resistant, torsion-resistant, heat-resistant.
Open flying lead, easy for making DIY connections according to your needs.
All 8 28AWG wires.
Full shield cable.
Overmold connector, as a result, IP56 dustproof, and waterproof rating.
Hirose 12-pin extension cable Customization
We accept the customization for the following:
The connector type includes female and male connectors. Please advise us of the connector model number for more details.
The angle orientation. We offer 8 orientations for options, please refer to the picture below.
The cable length. That is to say, from 0.2 meters to 15 meters.
The cable color, such as black, beige, etc.
The cable-type, twisted or non-twisted. We also accept customization on wire AWG, for example, 20AWG for power supply.
Related Products
Inquiry