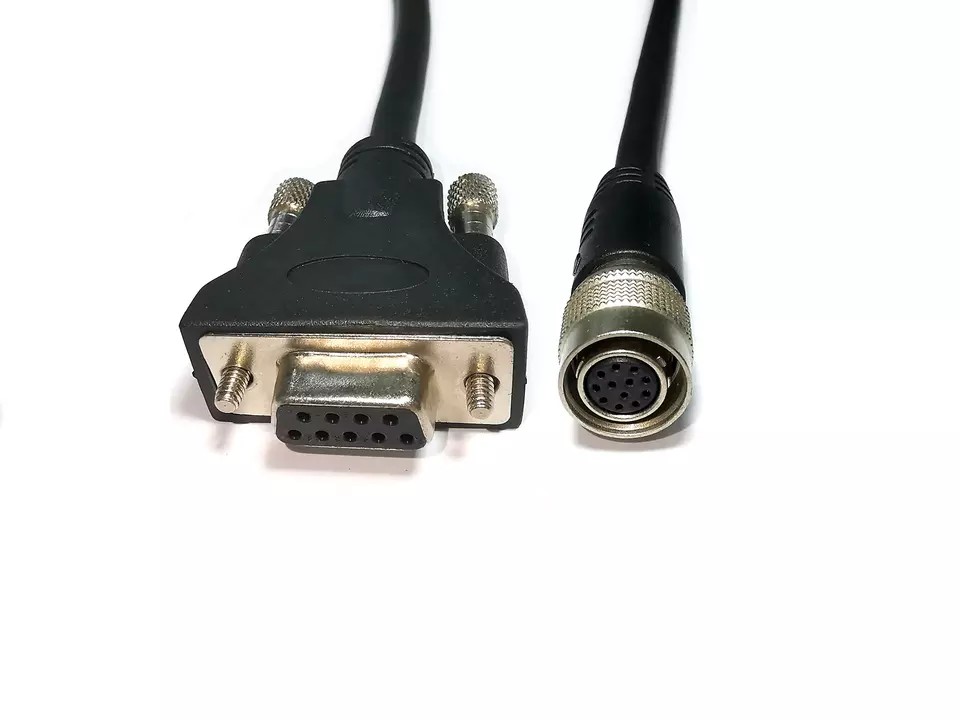 HR10A-10P-12S to DB9/RS232 9-pin female cable
Model Number: DHT-C-0247
Application: Power supply/IO trigger

Send Inquiry
Chat Now
Product Details
The HR10A-10P-12S to DB9/RS232 9-pin female cable has one Hirose HR10A-10P-12S female 12-pin connector on its one side and a DB9/RS232 9-pin female connector on its other side. It could connect an industrial camera to a DC power supply or IO trigger. Besides, we can also use it for video, HD, and VD signal transmission. This cable can connect all 12Pin CCD Camera and Lens, and to all 12Pin Female Side Cable any wiring.
Compatibility Cameras List
Hitachi Ultra-Compact Analog Progressive Scan Camera.
Panasonic GP-MF130, GP-MF502, GP-MF552, GP-MF602, GP-MF-622, GP-MF702, GP-MF702D cameras.
Sony industrial CCD camera's DXC-950, DXC-990, and DXC-990P CCD Camera.

Basler pilot, scout GigE, aviator GigE cameras.

Marshall camera CV503, CV505, CV506, CV565, CV344, CV345, CV346, CV380, CV420.
Replaceable Cables
Power Supply 12V/18W, Hirose 12-pin, 2200000168.
Any other cable with HR10A-10P-12S.
HR10A-10P-12S to DB9/RS232 Cable Customization
We accept the customization for the following:
The connector type includes female and male connectors. Please advise us of the connector model number for more details.
The angle orientation. We offer 8 orientations for options, please refer to the picture below.
The cable length. That is to say, from 0.2 meters to 15 meters.
The cable color, such as black, beige, etc.
The pin assignment between HR10A-10P-12S and DB9 connector.
The cable-type, twisted or non-twisted. We also accept customization on wire AWG, for example, 20AWG for power supply.
Please visit
Hirose Cables
for more products.
Related Products
Inquiry